SEE HOW TO ASSEMBLE A PICTURE WITH THREADS FROM YOUR OWN PHOTO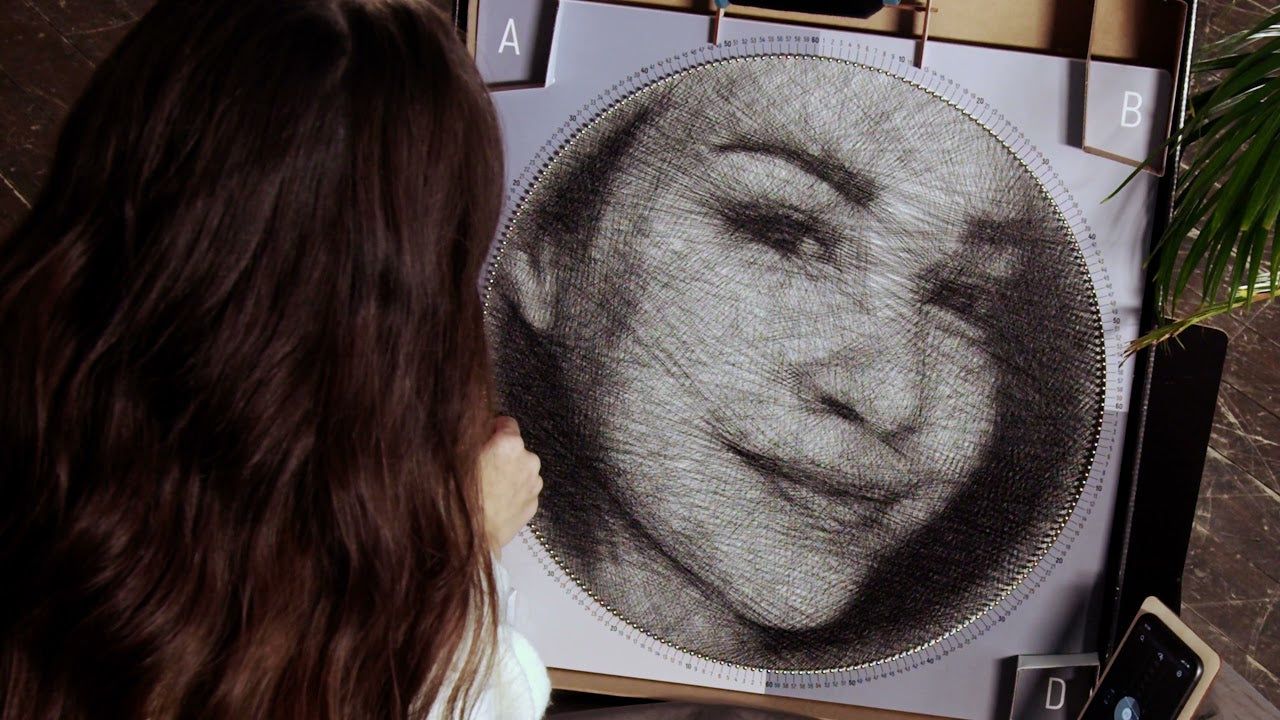 Enjoy a process that is designed with all love and attention to every detail.
Feel like the creator and artist of a masterpiece, conveying your own personality and vision.
Detailed
The density of the intersecting threads provides a high resolution of the created picture
Quality
We have paid special attention to the components of the set, so you can get real pleasure from interacting with it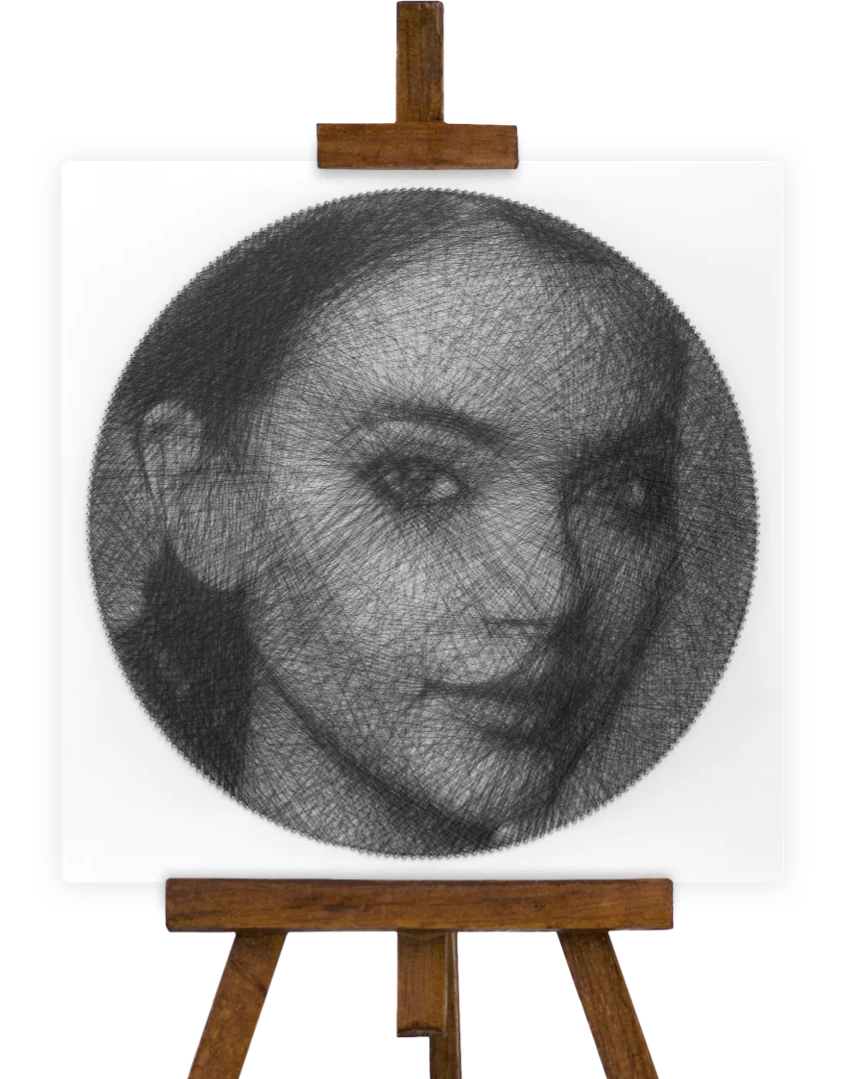 Balance
Black thread and white backing is a classic combination that will fit into any interior, and look expensive
Meditation
Relaxing background music, pleasant speaker voices, and the pleasure of the assembly process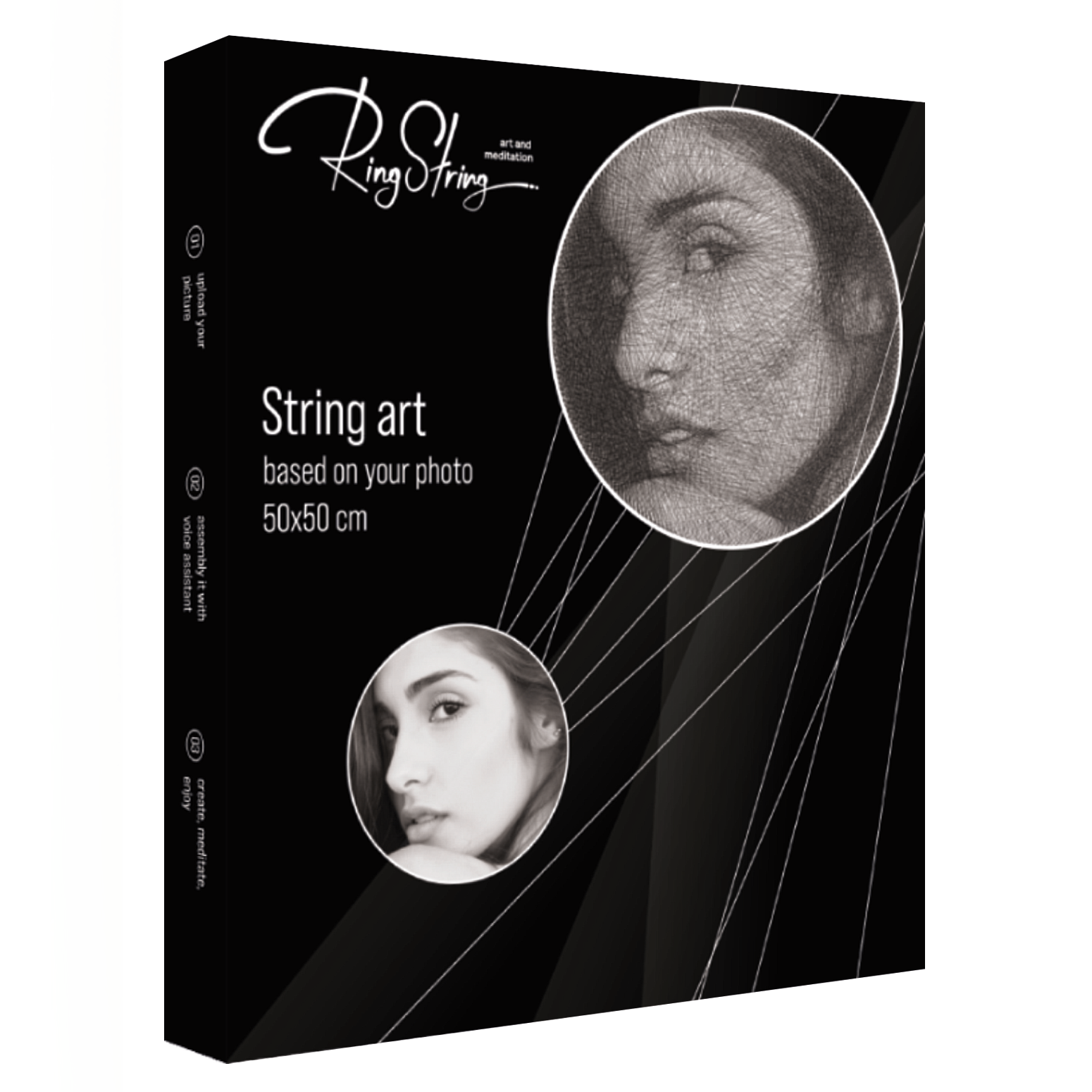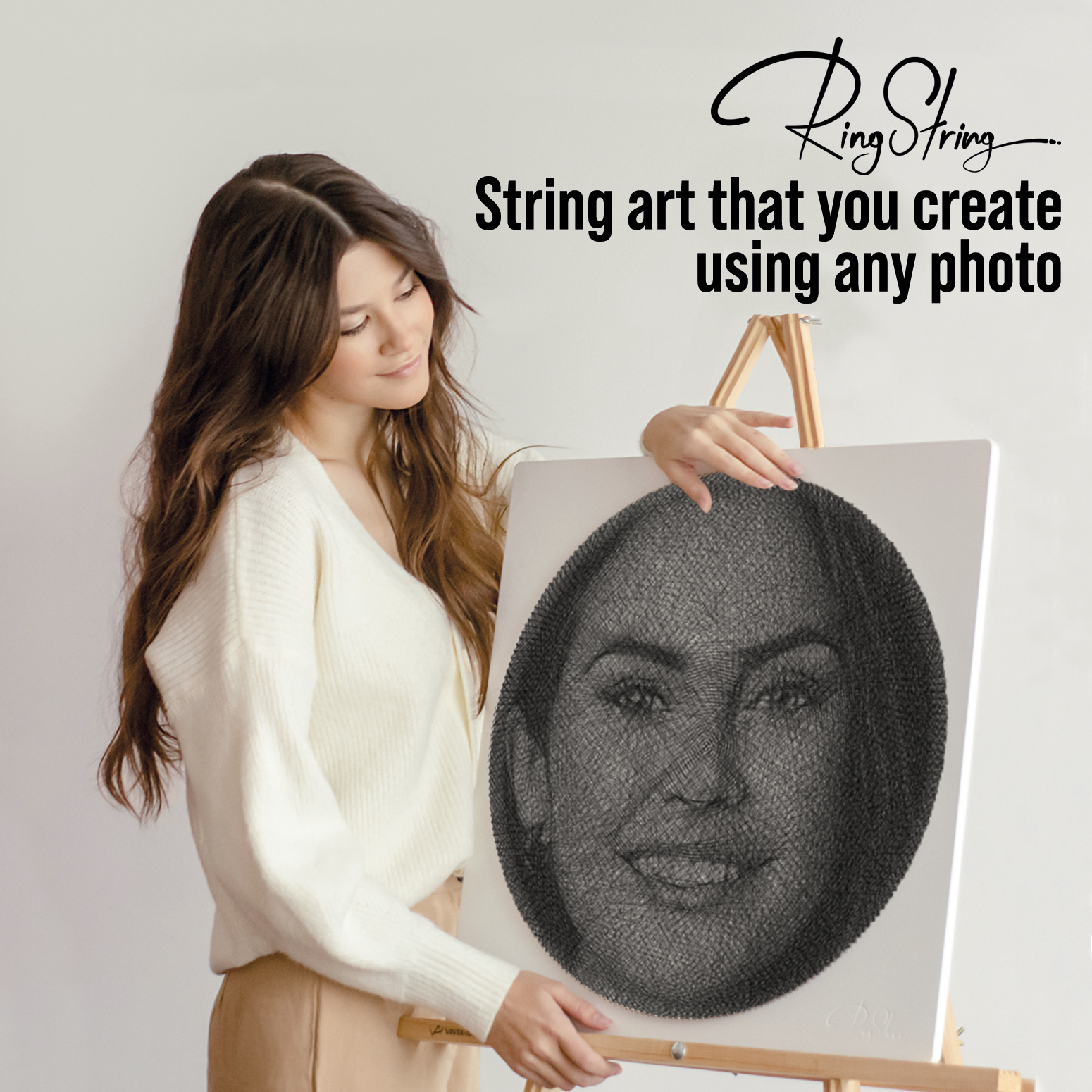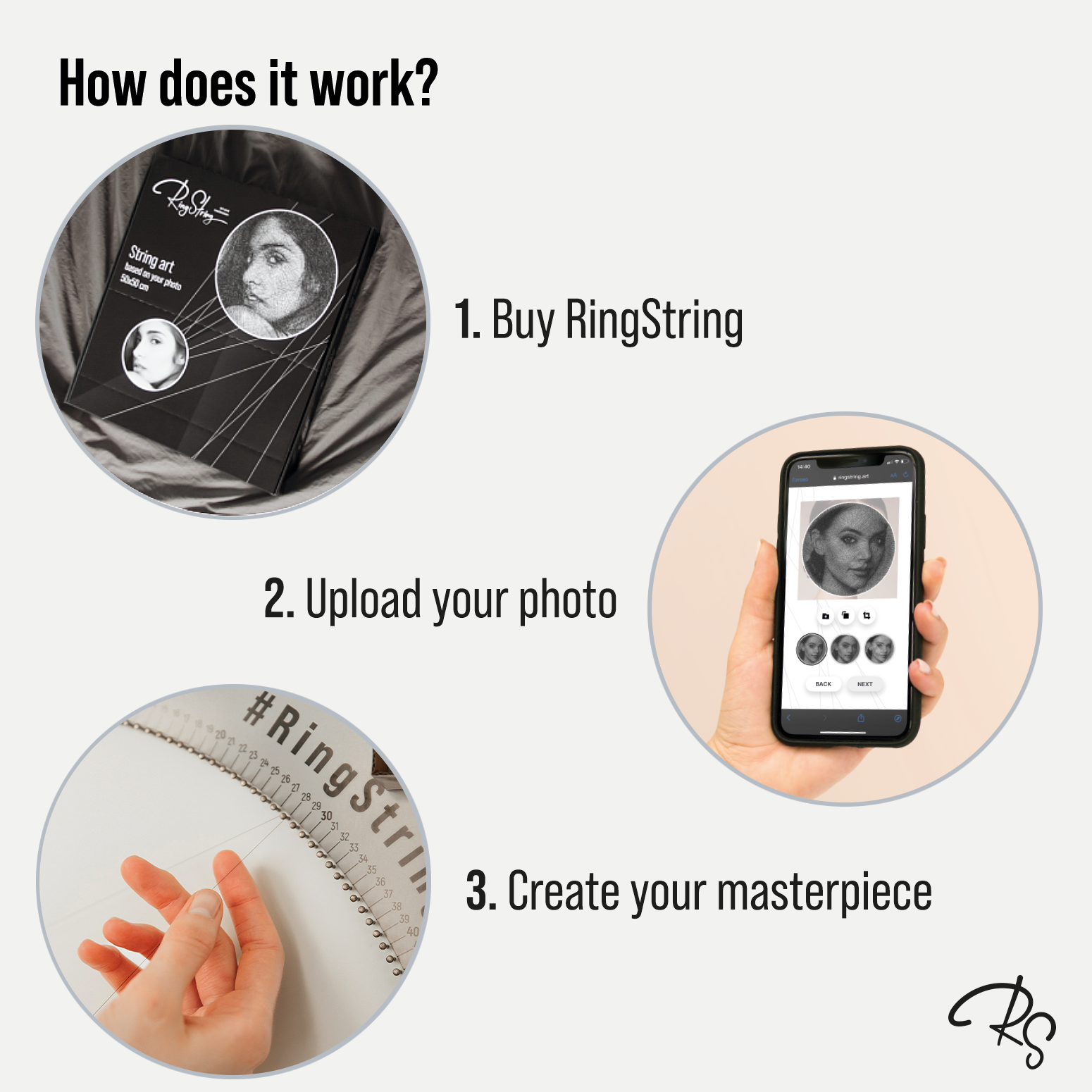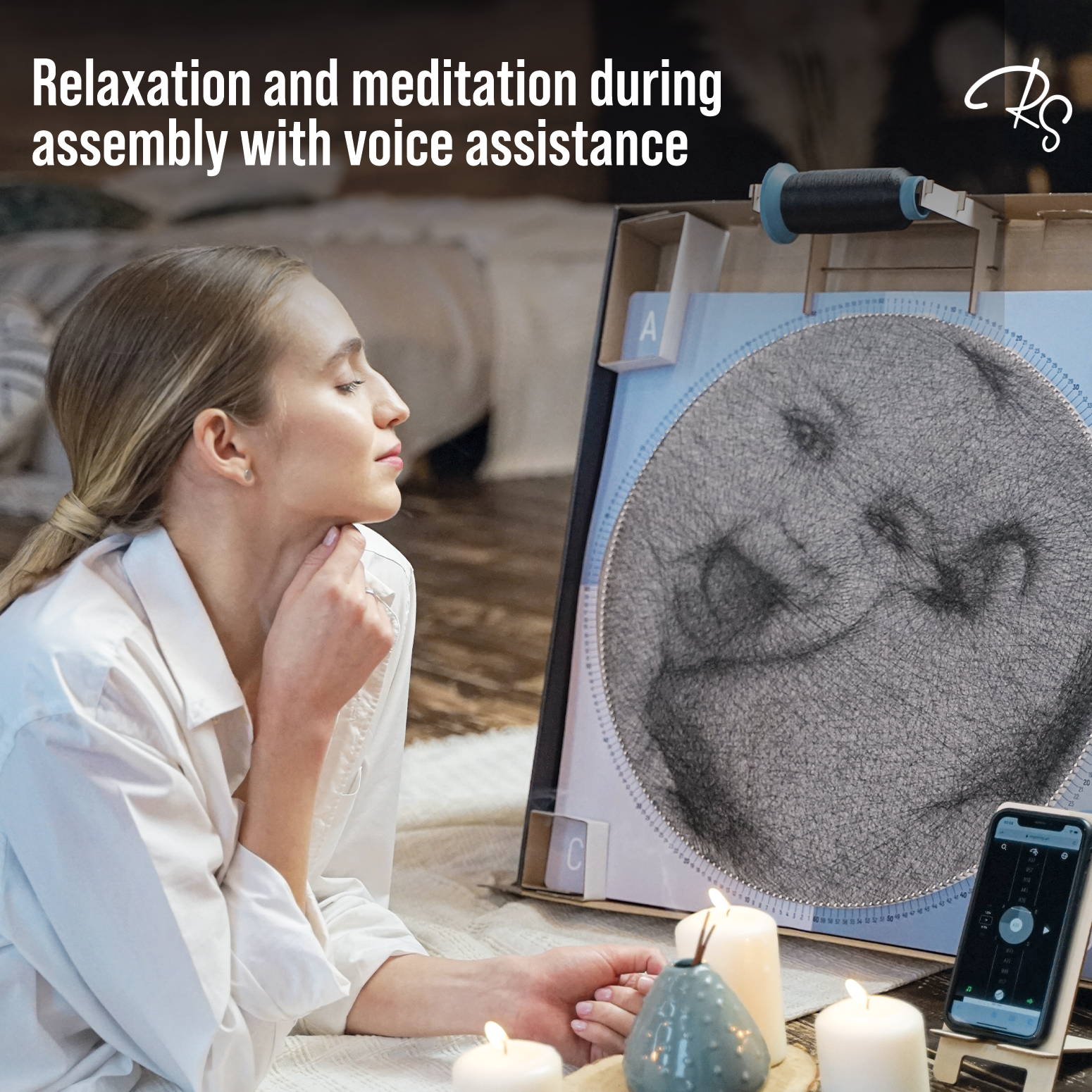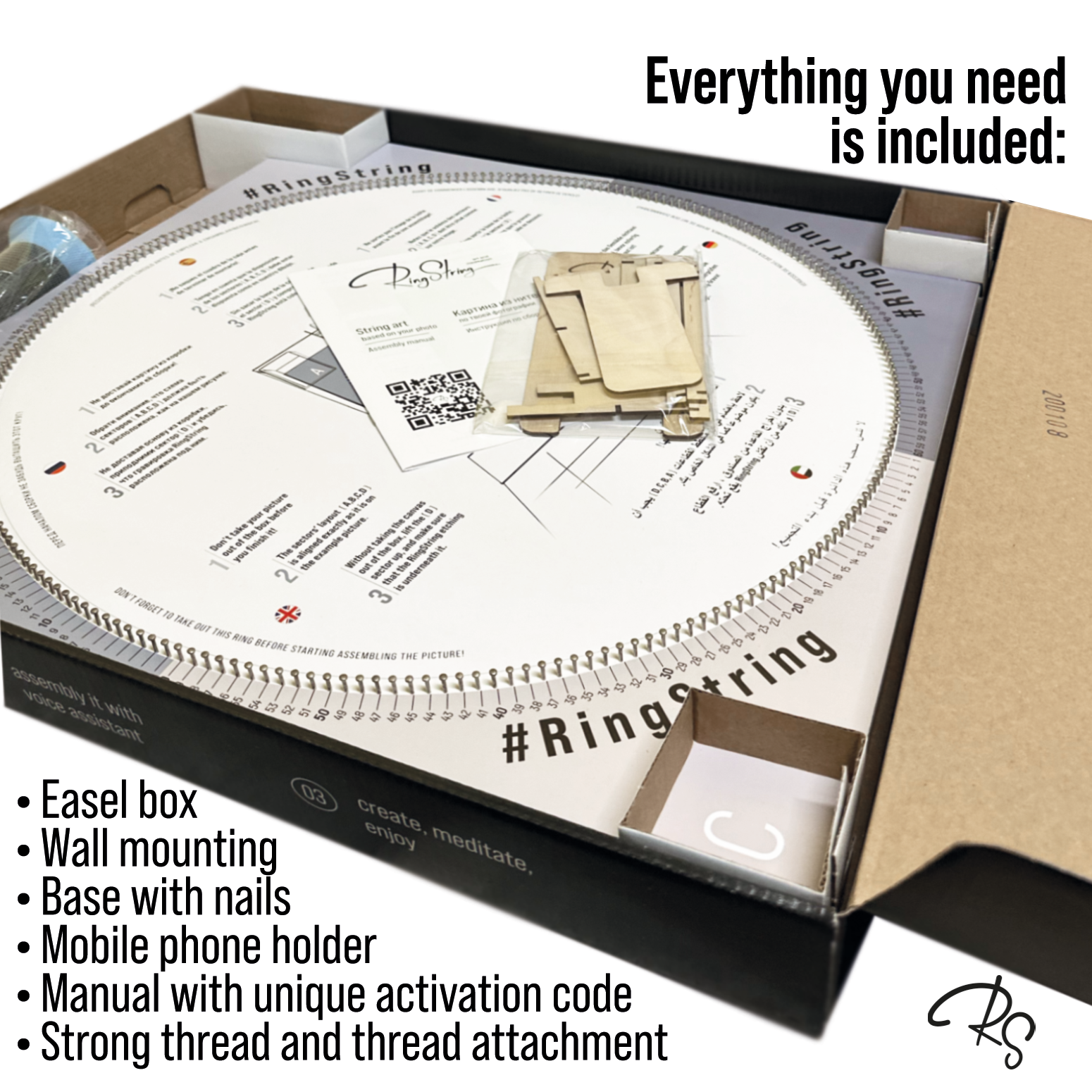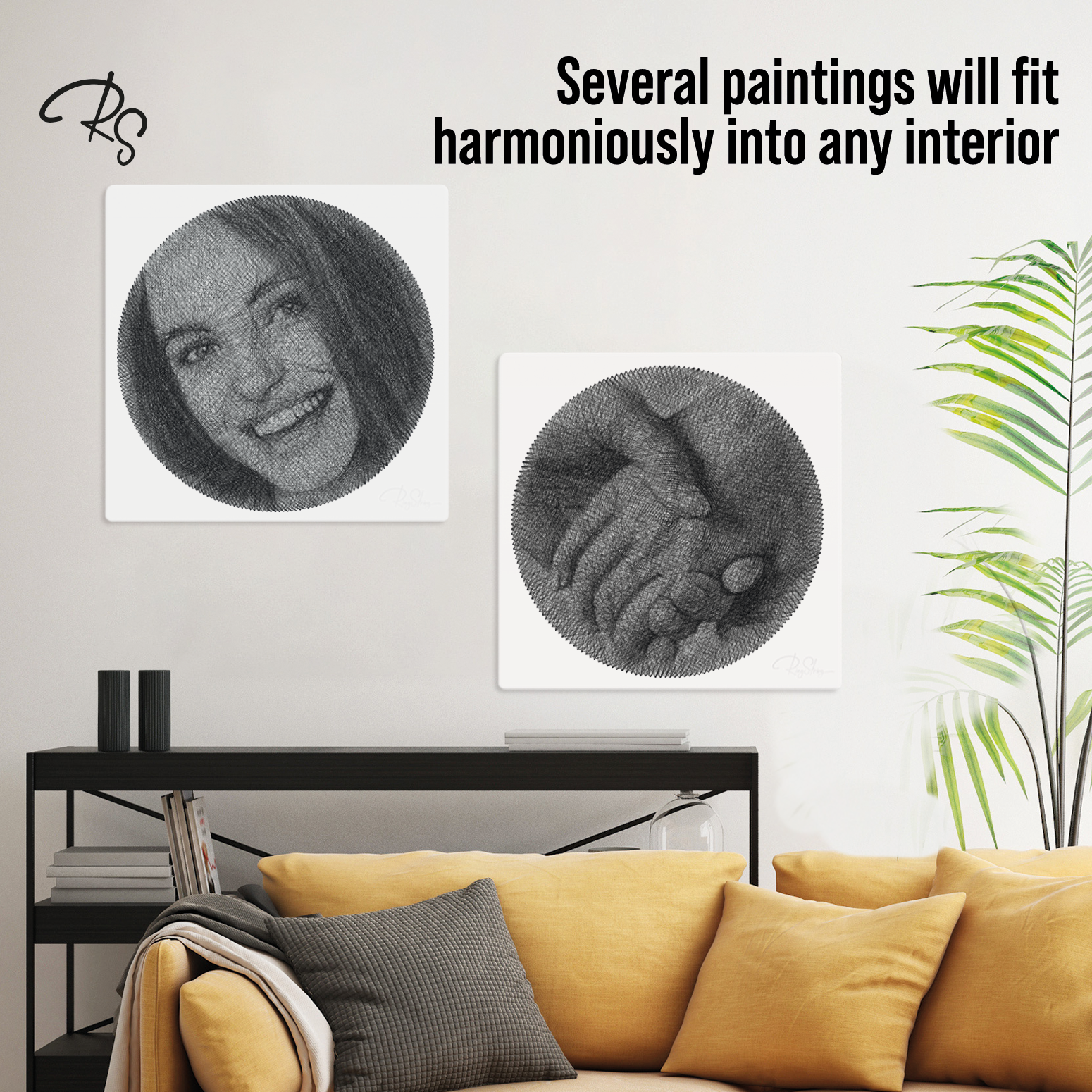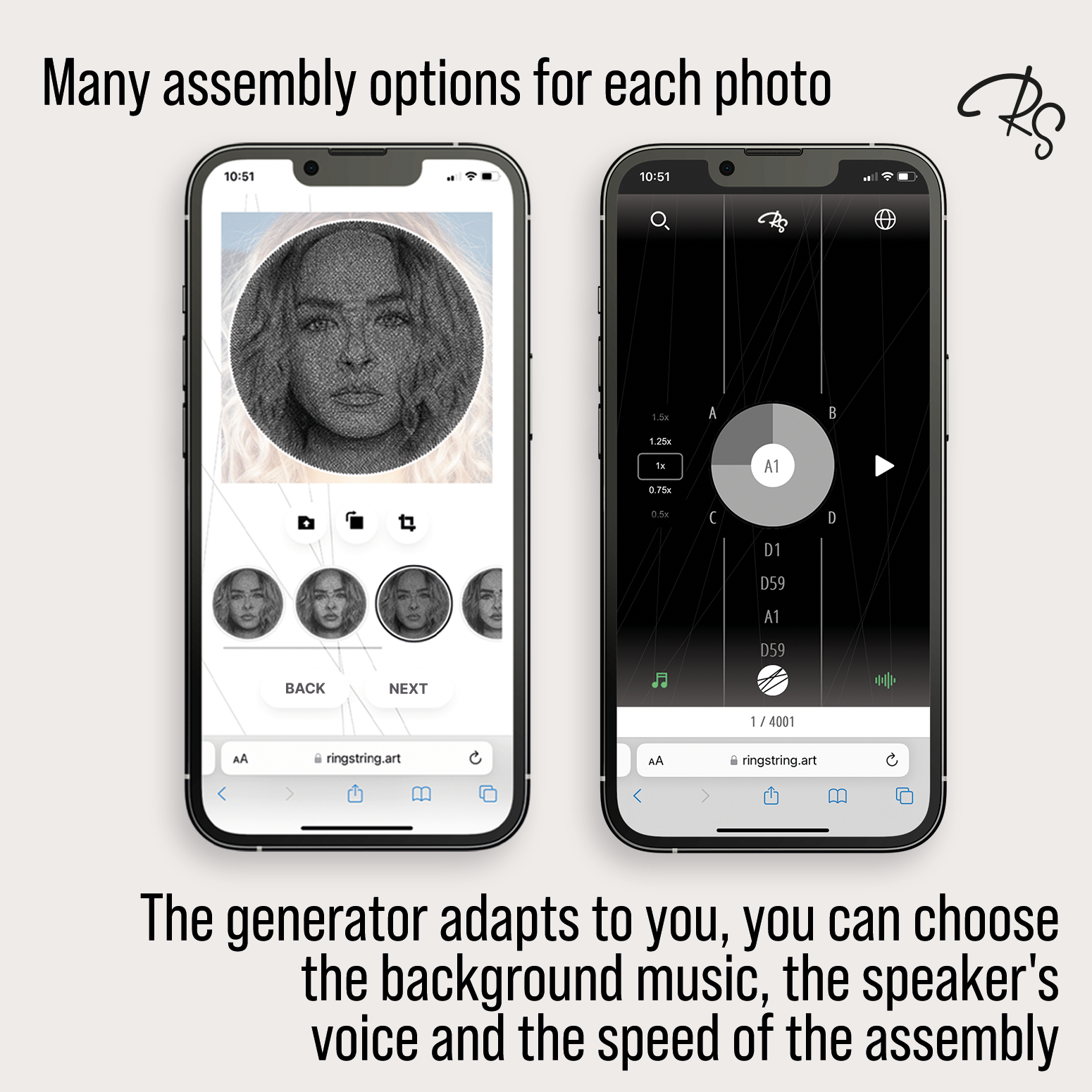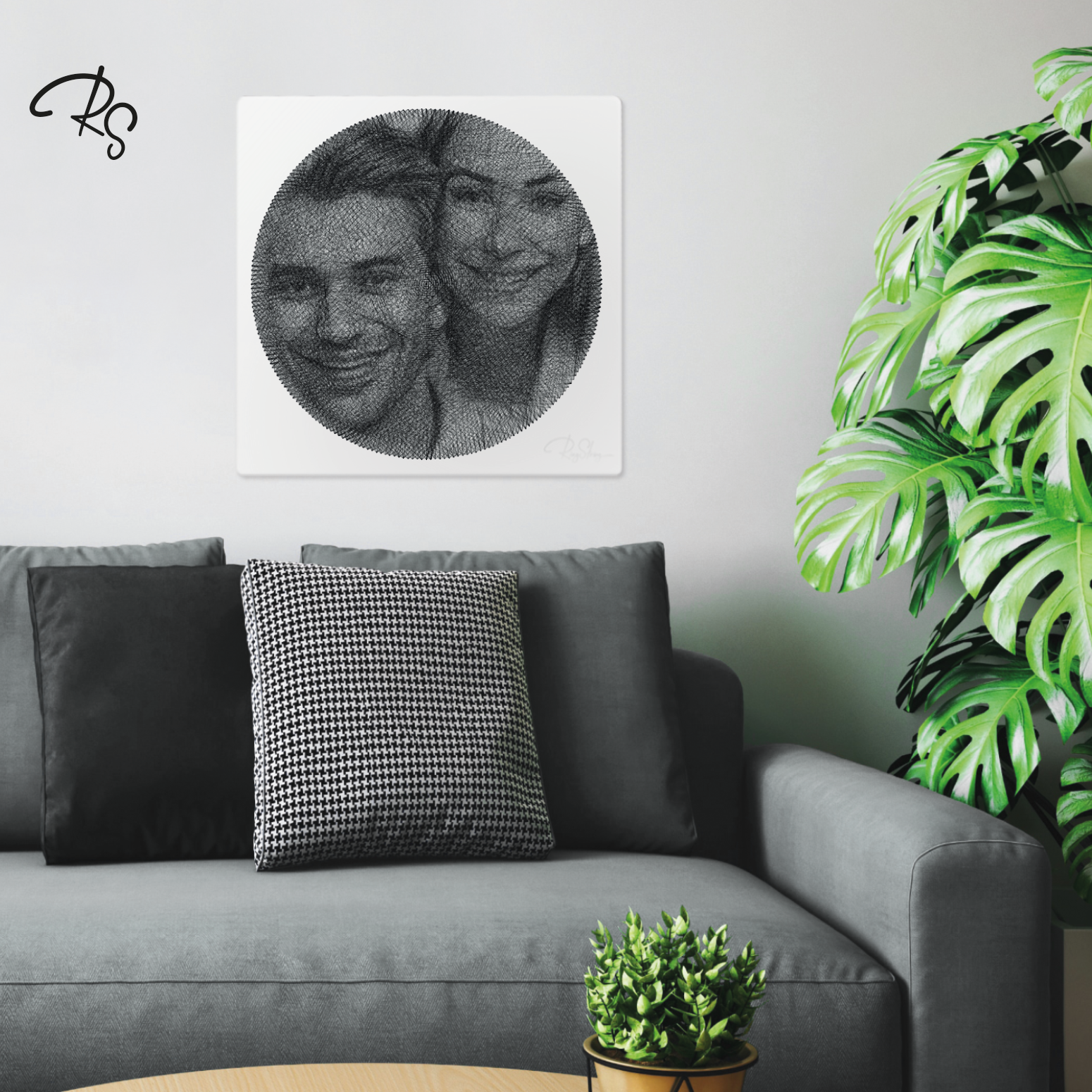 RingString
Time of assembly: 6 hours
The size of the picture: 50×50 cm
Package dimensions: 57×52×7 cm
Customized DIY craft set for string art creation from any photo. This set contains everything you need for assembly of unique string art that will perfectly match with any interior design. Upload the picture, select pattern option you liked, choose the music, narrator voice and speed and make your masterpiece with your own hands!
Our products usually ship within 1-2 working days in the UAE.
We also ship worldwide. Delivery fees and time depend on shipment destination. 
FREE SHIPPING for UAE, Bahrain, Oman, Qatar, Kuwait, Saudi Arabia
Delivery Time (OAE): Usually takes up to 1-2 working days (excluding weekends and holidays)
We have a 30-day return policy, which means you have 30 days after receiving your item to request a return.
To start a return, you can contact us at info@getringstring.com
RingString is a versatile gift that is sure to leave no one indifferent. You can give a gift as a wrapped set, as well as an assembled portrait with thread!